If you're considering building or renovating your fiberglass pool, it's important to be aware of current trends in design. The pool market is always changing and evolving, and incorporating new trends into your pool can help maximize its appearance and functionality.
In this article, we'll discuss some of the most popular trends in fiberglass pool design and how you can incorporate them into your own pool.
5 fiberglass pool design trends
Free form swimming pools
A growing trend in fiberglass pool design is the use of freeform shapes rather than traditional shapes like rectangles or eggs. Freeform pools are designed to adapt to the natural landscape of your backyard and blend in with the lines of your garden. This can create a sense of balance and harmony in the space.
Underwater lighting
Another trend in fiberglass pool design is the use of underwater lighting. Underwater lighting can be used to highlight specific pool features such as waterfalls or water jets, and can also be used to create a warm atmosphere at night. There are several types of underwater bulbs available, from colored LED bulbs to white halogen bulbs.
Integrated spa
Finally, a growing trend in fiberglass pool design is the incorporation of an integrated spa. An integrated spa is a small hot water area adjacent to the main pool. This can be a great addition to your pool as it gives users the option of relaxing in warm water while still enjoying the main pool.
Infinity edge pools
Infinity pools are another trend in fiberglass pool design. They are designed to give the feeling that the water flows to the horizon, creating a sense of continuity and expanding the landscape. These pools are ideal for areas with stunning views and are an excellent option for those who want to maximize the integration of the pool with the environment.
Swimming pools with salt water
Saltwater pools are increasingly popular with fiberglass pool owners. They run on a salt-generated chlorine system, which means there's no need to add chemicals on a regular basis. Plus, saltwater pools are friendlier to your skin and hair, as well as being more cost-effective in the long run.
What are the reasons for adopting design trends in your home pool?
Design trends in fiberglass pools can bring aesthetic and functional benefits to your home. Incorporating these trends can increase your home's resale value, as well as create a more attractive and enjoyable space for you and your family.
In addition, current trends in pool design, with LED lighting, waterfalls and infinity edges, can improve pool functionality, making it safer and easier to use.
Embracing these trends can also help create a more relaxed and sophisticated environment, making your pool a standout in your home and neighborhood.
What are the advantages of choosing a fiberglass pool?
Fiberglass pools are an excellent purchase option for several reasons. They are more durable and resistant than masonry or vinyl pools, and have a long service life.
Furthermore, they are easy to clean and maintain, and can be customized to suit the customer's needs and desires. Other advantages include quick installation, ease of repair and design versatility.
In addition, fiberglass pools are more economical and require less maintenance than other pool types. They also offer a variety of design options, from classic models to sophisticated modern designs, allowing you to create a pool that fits perfectly with your home's style and aesthetic.
Can fiberglass pools be as sophisticated as other materials?
Fiberglass pools can be just as sophisticated as concrete pools. They can be customized with different shapes, sizes and finishes, and include features such as waterfalls, spa, lighting, heating and advanced filtration systems.
Fiberglass pools are also known to be more durable and resistant than concrete pools, as well as being easier and faster to install. This allows fiberglass pool owners to have more design options and to create a personalized and sophisticated leisure space for their home.
Conclusion
Incorporating current trends in fiberglass pool design can help maximize your pool's appearance and functionality. If you are thinking about building or renovating your fiberglass pool, visit our website and learn about the options we have available.
Check other blogposts here: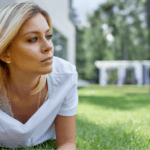 Having a swimming pool at home is the dream of many people, especially in regions with hot weather. However, this decision can raise many doubts,
Read More »